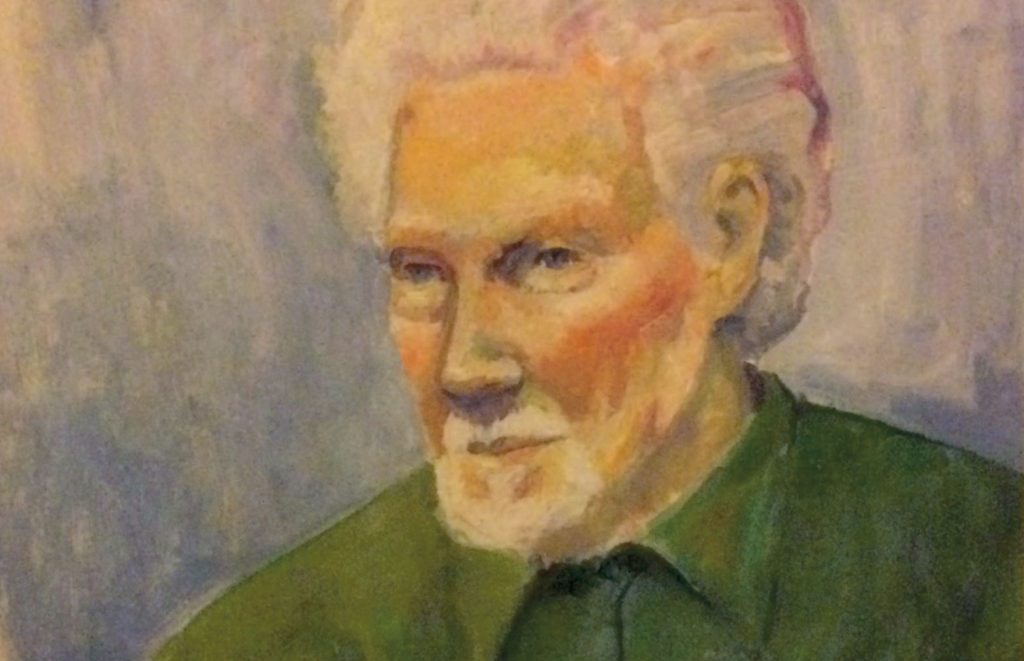 This is what I do when I am not helping brands grow their businesses.

Above: Seated portrait of Antonio Salemme. He was a well known sculptor and painter and was friends with Willem de Kooning and Buckminster Fuller. His sculpted portrait commissions include Ethel Waters, John F. Kennedy, Albert Einstein and Dwight D. Eisenhower. His work is represented in the Metropolitan Museum of Art, Yale University and Columbia University.

I was invited to produce collaborative works with Garner Tullus at his print and encaustic studio in NYC. [ Garn kept half—I did about 80 paintings ]. Garner also collaborated with Richard Diebenkorn, Sam Francis, Helen Frankenthaler, Robert Mangold, Kenneth Noland, Dorothea Rockburne, Robert Ryman, Sean Scully. I worked with professor Ed Kerns while employed at Lafayette College working in their Public Information and Community Relations Department as the college's first graphic designer.